PORTLAND---All Catholic women as well as women who have lost touch with the Church are invited to gather for an inspiring celebration of faith and community in Portland on Saturday, September 9.
Magnificat is an international ministry for Catholic women with over 90 chapters worldwide. It aims to help Catholic women become more committed to Jesus by fostering a desire to grow in holiness. The Scarborough chapter of Magnificat will host its Inaugural Catholic Women's Prayer Breakfast from 9 a.m. to noon at the Fireside Inn & Suites on 81 Riverside Street in Portland. The Scarborough chapter, the first in Maine, became an official chapter in November of 2016.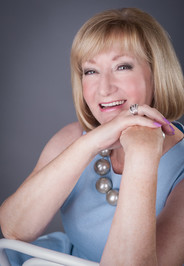 The main expression of Magnificat ministry is the Magnificat meal, which will be hosted three or four times a year in a relaxed social setting. By sharing a meal together with other women in the diocese, women are provided an opportunity to pray, sing and grow together in faith. The highlight of the prayer breakfast is the testimony of an individual sharing her own 'Magnificat' by telling her story about how God has touched her life in a profound way.
The keynote speaker at the breakfast will be award-winning author Katherine Valentine. Her newest book, Why I Believe in Miracles, describes her personal faith journey, a riveting story that has enthralled audiences around the country. Her journey includes a life-threatening illness, the tragic death of a granddaughter, and the loss of her home and savings. Katherine's story, which has been featured on Good Morning America, inspires and challenges audiences as she relates how God's promise to "restore what the locusts have taken" resulted in a new career and a powerful ministry.
Tickets for the breakfast are $22 per person. To print out a registration form, click here.
For more information about the breakfast or the Scarborough chapter of Magnificat, click here.